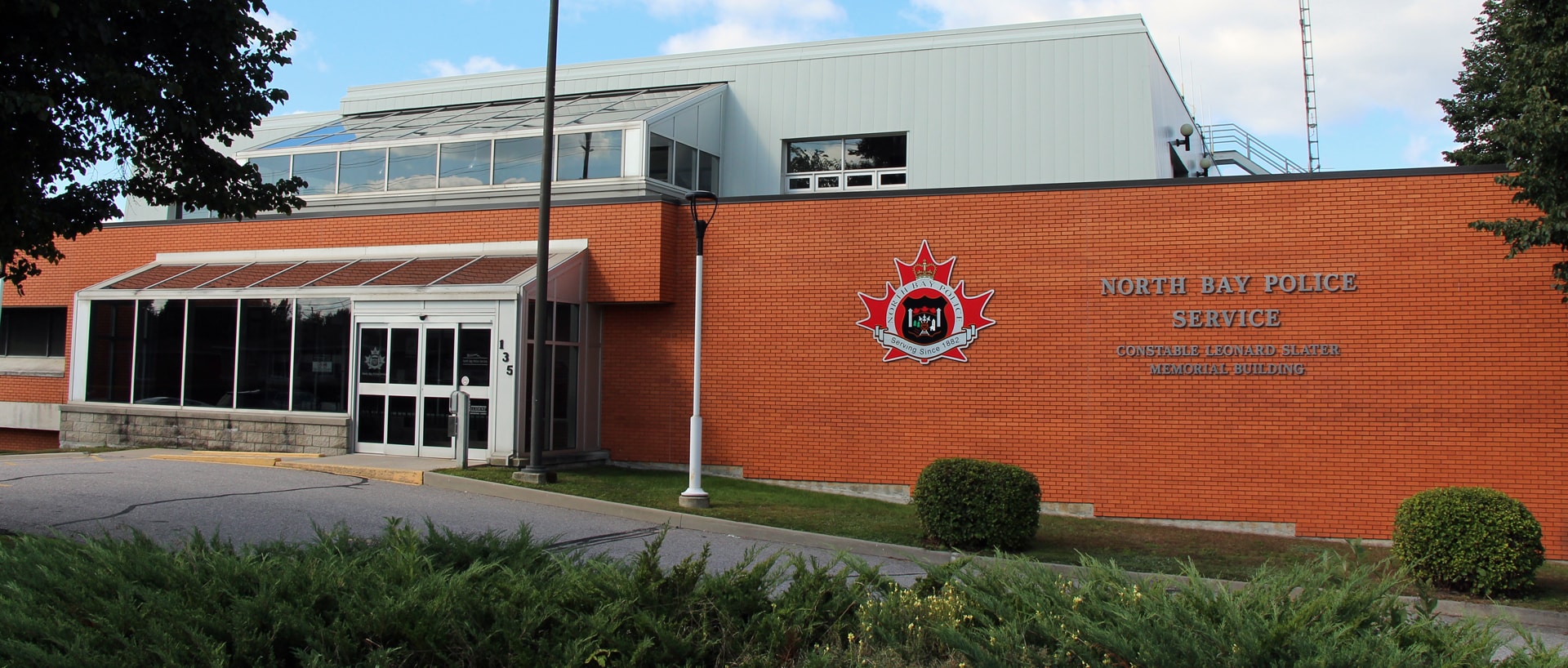 One of our community partners, the North Bay Parry Sound Health Unit has shared a helpful poster dealing with "Sharps in the Community"
PUBLIC AWARENESS - XYLAZINE
REMEMBER – Illegal drugs can pose significant dangers to the safety and health of users. If you or a loved one is struggling with drug addiction know that supports are available. Call 2-1-1 to find support services.
Xylazine is a potent animal tranquilizer that recent reports indicate is increasingly contaminating certain illegal drugs, primarily fentanyl, in Canada. While the North Bay Police Service has not found any evidence of xylazine in our community, a December 2022 study by Toronto's Drug Checking Service found xylazine in 9% of tested fentanyl samples in Toronto.
The Canadian Centre on Substance Use and Addiction and the U.S. Centers for Disease Control warn that xylazine can cause unintended overdoses and, because it is not an opioid, the use of naloxone (the drug that reverses opioid overdoses) can be less effective. However, in the event of an overdose, the use of naloxone is still recommended because xylazine is often ingested unintentionally through contaminated opioids. If you or someone you know is experiencing an overdose, call 9-1-1 immediately.
Use of xylazine, both intentionally and unintentionally, is also associated with a higher risk of skin problems, including abcesses, ulcers and infections.
Good Samaritan Drug Overdose Act
REMEMBER – Illegal drugs can pose significant dangers to the safety and health of users. If you or a loved one is struggling with drug addiction know that supports are available. Call 2-1-1 to find support services.
The Good Samaritan Drug Overdose Act provides some legal protection for people who experience or witness an overdose and call 9-1-1 or emergency services for help.
The Act protects against charges of simple drug possession and use and applies to the following groups:
The person experiencing an overdose
Anyone who is at the scene of the overdose when help arrives
Anyone seeking emergency support for others experiencing an overdose, whether they stay at or leave the scene before help arrives
The Good Samaritan Drug Overdose Act is not intended to shield criminals from justice and does not provide legal protection against more serious offences, including drug trafficking, that may be taking place at the scene of the overdose.
People tend to think of burglary in strictly physical terms – as illegal access to your home, items taken and/or items destroyed.
But burglary can have a significant impact on a person's mental well-being. Burglary victims often speak of a sense of violation. This can lead to feelings of fear, anger and emotional distress, particularly in children and the elderly. To protect your loved ones, your property and your home, you are encouraged to improve the security in and around your home!
This Home Security Audit Guide provides general information about keeping your home secure. It provides guidance about taking precautions to reduce the risk of burglary around your home. Inexpensive and do-it-yourself suggestions are provided to help you maximize the security of your home. For further information and assistance, you or your community group may want to contact your local police service or crime prevention association.
For more information, click here.

SCRAM (Security Camera Resource and Mapping)
You could help to solve a crime and help to make your neighbourhood a safer place!
As part of the ongoing efforts to work with our community to enhance public safety we invite you to become involved in our security camera registration.
More and more people are installing security equipment in their homes which includes cameras. Police are trying to use this information to help keep the community safer. Police do not access the equipment. It's just being registered to an address.
Participants can withdraw from the program and residents are not obliged to share video footage if police do canvass your residence.
If you have video cameras and would like to assist please provide us with the following information (listed below). If a crime is committed and video may be available the owner of the property may be contacted to allow investigators to view the images.
This is merely a way to cut down on the canvassing required when investigating an occurrence in a given location. Photo and/or video surveillance systems can play a vital role in police investigations and in the identification of persons of interest.
If you have a photo or video surveillance system at your residence and wish to join our S.C.R.A.M. (Security Camera Registration and Mapping) please email your information to [email protected]
We will require the following information;
Name:
Address:
Phone Number(s):
Email Address:
External Camera View: (what street or roadway can be viewed?)
Camera Type:
Retrieval requirement (do we need a disc / memory stick etc.):
Note: This is a voluntary program. If there is video evidence of a crime we will need to retrieve a copy of the video for investigative and potentially court purposes.
Human Trafficking Awareness & Resources
Human trafficking is the recruitment, transportation, transfer, harbouring and/ or exercising control, direction or influence over the movements of a person in order to exploit that person, typically through sexual exploitation or forced labour. It is often described as a modern form of slavery.
The Community Drug Strategy Committee North Bay & Area is partnering with the local hospitality industry to increase awareness of the realities of human trafficking.
Resources for this initiative can be found below:
The North Bay Police Service offers this informational booklet for parents, guardians, and teachers to help educate children and adults about the dangers and warning signs of human trafficking. You can download and print the pamphlet here.