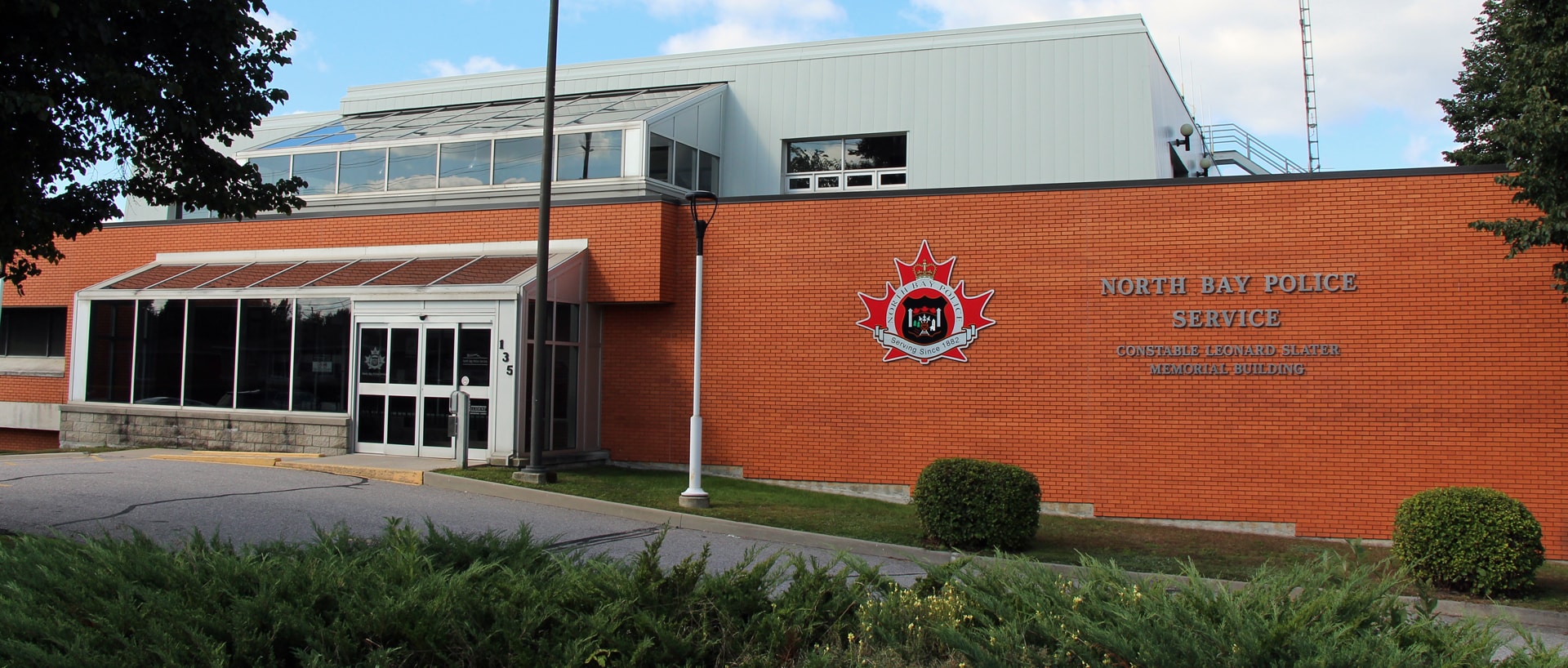 Below is a list of North Bay and area organizations that offer support to victims and people in crisis.
Victim/Witness Assistance Program
The Victim/Witness Assistance Program (V/WAP) is a free service offered by the Ministry of the Attorney General (Northern Region) that provides information, assistance and support for certain victims and witnesses of crime.

Who can receive help under this program?
Services are provided on a priority basis to vulnerable victims and witnesses of violent crimes, such as domestic violence, child abuse, sexual assault, elder abuse, homicide and hate crimes. Help is also offered to victims with special needs, families of victims of homicide, and families of victims of traffic fatalities resulting in criminal charges.
When is the help offered?
After charges have been laid, the police or Crown attorney refers victims and witnesses to the program for help. For more information about the program, call 705-495-8339.
Community support for victims and people in crisis
Victims of crime and tragic circumstances
Victim Services of Nipissing District is a non-profit, charitable organization located in North Bay that provides free and confidential short-term crisis support to victims of crime, tragic circumstance and disaster. Specially trained crisis responders are available to provide emotional support, practical assistance and referrals to community agencies. Staff and volunteers work in partnership with local police, fire and emergency services to ensure persons affected by crime, tragedy and disaster receive immediate support and assistance. For more information, call 705-472-2649.
Victims of domestic violence
Nipissing Transition House is dedicated to ending violence against women and the toll it takes on families and our community. It provides safe shelter, crisis and support counselling, information and referrals, confidentially and without judgment. Women can call anonymously. 24-Hour Crisis Line: 705-476-2429 (TTY 705-476-9503).
Victims of sexual violence
The Amelia Rising Sexual Assault Centre of Nipissing works to empower and provide a voice for women and the communities in which they live in order to eliminate violence against women and children, create social change regarding issues of equality and justice, develop, apply and increase awareness of anti-oppressive approaches and provide healing from sexual violence. For more information, call 705-840-2403. 24-hour Crisis Line: 705-476-3355
Homelessness prevention and housing for people in crisis
The Crisis Centre in North Bay assists persons in personal crisis by providing temporary room and board, care, rehabilitation and other necessary services. For more information, call 705-472-6204.
Low Income People Involvement of Nipissing (LIPI) assists low income and vulnerable individuals and families with a menu of services in order to prevent homelessness and assist those at risk of homelessness.
The District of Nipissing Social Services Administration Board provides housing, childcare, and social assistance programs, such as Ontario Works. For more information, call 705-474-2151.
Support for people in a mental health crisis
A mental health crisis is the onset of an emotional disturbance or situational distress involving a sudden breakdown of an individual's ability to cope. The North Bay Regional Health Centre's Crisis Intervention program is available 24 hours per day, seven days per week to provide mental health assessments, support and referrals. 24-Hour Crisis Line: 705-495-8198.
The Canadian Mental Health Association, Nipissing Branch is dedicated to building a community which accepts people with mental illness and promotes mental health. The CMHA provides a variety of services such as social recreation, housing, case management and outreach, justice, and mental health promotion, information and education for people living with psychiatric disabilities. It also provides mental health information to the community. For more information, call 705-474-1299.
Nipissing Mental Health Housing and Support Services enhances the lives of people with a serious mental illness by providing community support services and affordable housing that promotes independent living in our community. For more information, call 705-476-4088.
People for Equal Partnership in Mental Health (PEP) is made up of a cross-section of people who either have used or are currently using mental health services. The use of mental health services can range from help received at home, to help received at Psychiatric and General Hospitals. What these people have in common is the fact that they have lived with the difficulties, frustrations, and stigma that comes with a psychiatric diagnosis. For more information, call 705-494-4774.
Friendship Centres
Ranked 2nd out of 119 friendship centres across Canada for its programs and community engagement as well as other criteria, the North Bay Indian Friendship Centre received a Friendship Centre of Excellence Award at the National Association of Friendship Centres' annual general meeting in 2015. The North Bay Indian Friendship Centre provides youth, children, family, health, legal, education and employment programs for members of the Indigenous community. For more information, visit the centre at 980 Cassells Street or call 705-472-2811.
The Community Counselling Centre of Nipissing's Centre of Friends provides clients with an opportunity to join in both structured and unstructured recreational and social activities designed to improve life skills, learn coping techniques and develop community awareness and interpersonal skills in an informal environment. For more information, call 705-474-0518.
Counselling services and support for people in crisis
The Community Counselling Centre of Nipissing provides professional counselling services and community programs to individuals, couples, and families. The Centre also has public education and consulting services available to community organizations and industry. Many of the services are free of charge. For more information, call 705-472-6515.
Hands TheFamilyHelpNetwork.ca is dedicated to improving the life experiences of families, children, youth, and developmentally challenged adults who need support and guidance, and provides services in mental health, autism, developmental disabilities, and the pre-natal to six years. For more information, call 705-476-2293.
Support for people with addictions
Alcoholics Anonymous is a fellowship of men and women who share their experience, strength and hope with each other that they may solve their common problem and help others to recover from alcoholism. For more information, call 705-474-7940.
The North Bay Recovery Home is a long-term facility for men and women aged 16 and over with alcohol and/or drug dependencies who are seeking professional assistance on their journey to recovery. For more information, call 705-472-2873.

Support for persons living with HIV/AIDS or Hep C
The AIDS Committee of North Bay and Area assists and supports all persons infected or affected by HIV/AIDS and/or Hepatitis C to limit the spread of the viruses through education, awareness, outreach strategies and treatment. For more information, call 705-497-3560.