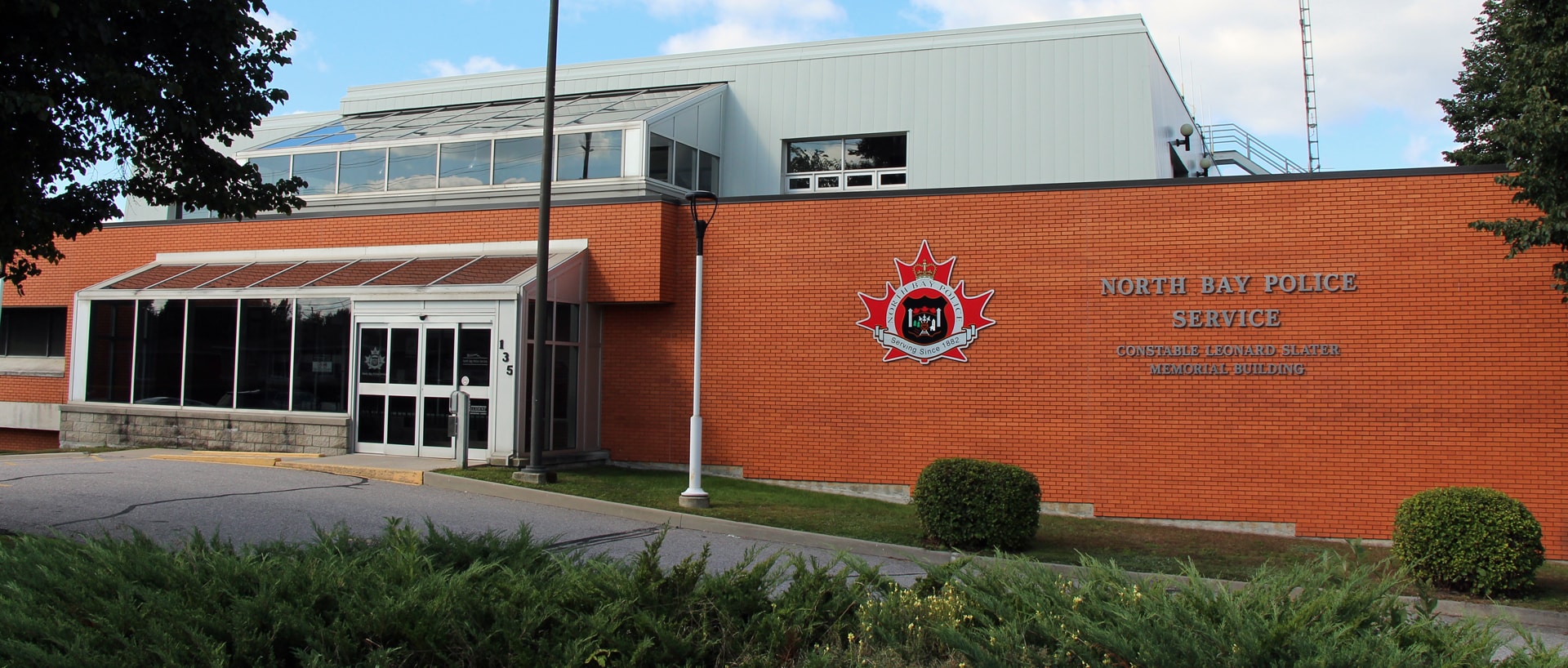 Please be advised that in order to be eligible for employment at the North Bay Police Service, all new hires must have received the full series of a COVID-19 vaccine or combination of COVID-19 vaccines approved by Health Canada (e.g., two doses of a two-dose vaccine series, or one dose of a single-dose vaccine series); AND have received the final dose of the COVID-19 vaccine at least 14 days prior to their start date unless they can provide proof of a valid medical contraindication or exemption on the basis of protected grounds under the Ontario Human Rights Code.
Discover Policing as a Special Constable
The North Bay Police Service is hiring part-time Special Constables and looking for qualified, motivated individuals to take their first steps into the world of law enforcement.
Day-to-Day Responsibilities
Special Constables at the North Bay Police Service take on many roles. Primarily they are responsible for processing recently arrested individuals, dealing with prisoners held in custody, ensuring prisoner safety, and transporting and supervising prisoners for court hearings.
Beyond these responsibilities, Special Constables may on occasion be required to serve court summonses, subpoenas, and provide crowd control at crime scenes.
Job Highlights
"The role of Special Constable is perfect for anyone interested in the judicial system and a career in law enforcement," says North Bay Police Service Sergeant Ray Yelle. "Many of our Special Constables have used it as a launch pad into a full-time career as a Police Constable. But it's also a rewarding career in its own right – one of our team members is actually one of the longest serving Special Constables in Ontario. The job provides a reliable work environment with new challenges each and every day."
Special Constables earn $30.18 per hour, plus 8% pay in lieu of benefits and 5.4% vacation pay. Currently, Special Constables work an average of 27 hours per week. Please note, there is no weekly guarantee for number of hours. The North Bay Police Service's secondary employment agreement also allows Special Constables to continue working elsewhere while employed with the North Bay Police Service.
Potential Applicants
"This is an excellent opportunity to obtain a unique, interesting and rewarding career," says Deputy Chief of Police, Michael Daze. "Applicants who are security guards, retired police members or military personnel will be very well prepared for this job, but experience in the law enforcement field is not necessary. It is also a great job for people who might be working in the service sector, who spend their workday multi-tasking and interacting with many different people. We are looking for hard working, dedicated, team players who bring a range of skills and experience to our Police Service."
If that sounds like you, apply to become a Special Constable with the North Bay Police Service.
In order to be considered, applicants for the position of Special Constable must meet the following minimum requirements:

A Canadian Citizen, or a permanent resident of Canada
At least eighteen years of age.
Physically and mentally able to perform the duties of the position, having regard to his or her own safety, and the safety of the public.
Of good moral character with no criminal record for which a pardon has not been granted.
Be able to provide proof of a valid driver's license with a good driving record.
Be able to provide proof of educational minimum of a secondary school diploma or its official equivalent.
Provide proof of a valid Standard First Aid certificate.
OACP Medical examination package (hearing and vision assessment) Self Assess! (oacpcertificate.ca)
Exception: a retired Police Officer within five years of retirement in good standing, as determined by the Chief of Police, but will be required to pass Use of Force and fitness testing.
Interested applicants are invited to invited to apply at Current Opportunities | North Bay Police (njoyn.com)
Candidates will be evaluated over several stages, which will include a panel interviews, personality assessment, fitness assessment, background investigation, driving test, and Use of Force testing.
Selection Process
Stage One

Stage Two
Successful candidates will be invited to complete a Fitness Verification
Stage Three
Successful candidates will be invited an interview
Stage Four

Psychological Testing and Assessment
Background Investigation
Stage Five
Conditional Offer of Employment based on a Use of Force and Driving Assessment
Appropriate accommodations will be provided upon request throughout the hiring process in accordance with the North Bay Police Service's Accommodation Policy and the Accessibility for Ontarians with Disabilities Act (AODA).