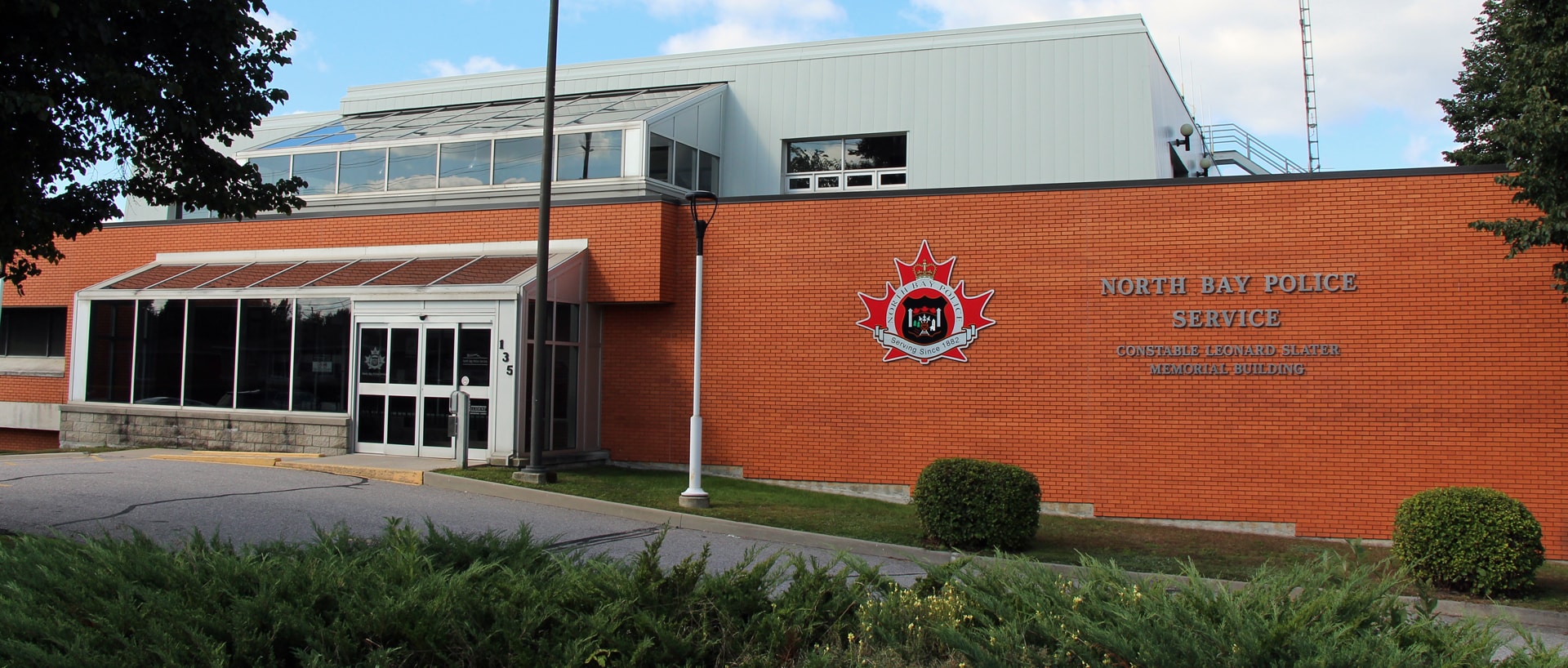 Career Opportunities
Currently hiring for the position of Special Constable.
Please be advised that in order to be eligible for employment at the North Bay Police Service, all new hires must have received the full series of a COVID-19 vaccine or combination of COVID-19 vaccines approved by Health Canada (e.g., two doses of a two-dose vaccine series, or one dose of a single-dose vaccine series); AND have received the final dose of the COVID-19 vaccine at least 14 days prior to their start date unless they can provide proof of a valid medical contraindication or exemption on the basis of protected grounds under the Ontario Human Rights Code.

Special Constables provide courthouse security, prisoner escorts and serve summonses and subpoenas. In order to be considered, applicants for the position of Special Constable must meet the following minimum requirements:

A Canadian Citizen, or a permanent resident of Canada
At least eighteen years of age.
Physically and mentally able to perform the duties of the position, having regard to his or her own safety, and the safety of the public.
Of good moral character with no criminal record for which a pardon has not been granted.
Be able to provide proof of a valid driver's license with a good driving record.
Be able to provide proof of educational minimum of a secondary school diploma or its official equivalent.
Provide proof of a valid Standard First Aid certificate.
Provide Ontario Association of Chief's of Police Certificate. Information on obtaining your OACP Certificate is available at www.oacpcertificate.ca
Exception: a retired Police Officer within five years of retirement in good standing, as determined by the Chief of Police, but will be required to pass Use of Force and Fit Pin testing.
Interested applicants are invited to forward an OACP Certificate, OACP Vision and Hearing Certificate, First Aid Certificate, along with a résumé and completed application form and Fitness Log / Daily Journal (available on the www.oacpcertificate.ca website) to the North Bay Police Service Human Resources department.
Candidates will be evaluated over several stages, which will include a panel interviews, personality assessment, fitness assessment, background investigation, driving test, and Use of Force testing.
Special Constable Recruitment Information
The North Bay Police Service is committed to the principles of equal opportunity.

For more information on careers with us, contact:

North Bay Police Service
Attention: Human Resources
135 Princess Street West, P.O. Box 717
North Bay, Ontario, P1B 8J8
Email: [email protected]
About Special Constable Positions
The North Bay Police Service is committed to recruitment and selection practices that will enhance the effectiveness of the Service and contribute to its goal of community policing. It is the intent of the North Bay Police Service to hire qualified candidates in a manner consistent with its commitment to providing fair and equitable opportunity to all candidates in accordance with the Ontario Human Rights Code, Policing Standards on Equal Opportunity, and the North Bay Police Services Board Equal Opportunity By-Law. Special constables are civilian members of the Service who provide court security and prisoner transportation services. They also serve summonses and subpoenas.
Special Constable Application Form